©2013, 2019 Annemarie's Ship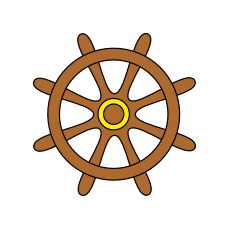 Then on 26th April 2012 she attended an appointment with a cancer consultant at Raigmore Hospital, Inverness, where she was diagnosed with breast cancer. And within a few weeks it was obvious Annemarie was going to face a real battle.

Annemarie passed away peacefully surrounded by her family in February 2014.
After that time she was welcomed into the 'cancer family' of support goups, through Maggie's, Macmillan and Highland Hospice, and was impressed by the level of support available and was comforted by that support. GPs, hospital staff and volunteers who work for these organisations are truly amazing people.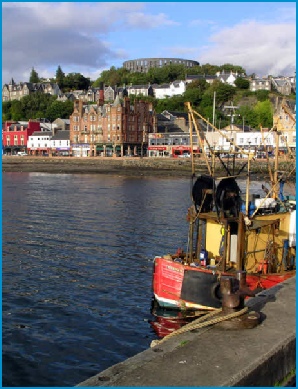 Oban with McCaig's Tower
overlooking the town


Loch Ness (depth 755ft/230m) holds a greater volume of water than any other and is home to a monster…
Subsequently Annemarie and family met many other inspirational people in a similar situation. Whilst patients and families can all grow strength from each other at various clinics and meetings, the chance to truly just relax as a couple or family is very difficult.
One of the main issues that came out of these encounters with other families was the need for a relaxing holiday, away from the stress of the situation in which they find themselves, in which they could simply spend quality time together?
For a lot of people in their new predicament, finance is, or will become, a huge issue - affording a holiday is really very difficult. Affording to live whilst fighting their illness is hard enough.
It was out of consideration of such issues that the inspiration for Annemarie's Ship emerged.
Prior to April 2012 Annemarie was a normal wife, a mother, a care worker.